Does Medicare Pay for Cataract Surgery
Published on March 25, 2019 by
LaserCare Eye Center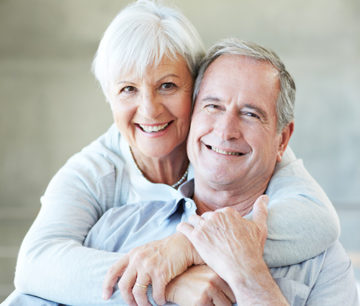 Cataract surgery is generally considered as medically necessary. Therefore, costs for standard cataract surgery will be covered by Medicare if you are eligible. However, your vision will have to be significantly affected by a doctor to recommend cataract surgery as a medical necessity.
Medicare typically covers the cost for a standard cataract surgery that uses basic multifocal implants. Choosing premium services and products for your cataract surgery, such as premium IOLs for treating presbyopia or laser-assisted surgery may result in additional costs that will not be covered by Medicare.
Your cataract surgeon will discuss the severity of your condition, along with the different options available for your individual needs during your pre-op exam and consultation. You can also discuss any related costs that may not be covered by Medicare during your consultation.
Costs Covered By Medicare
Medicare covers about 80% of the cost for a standard cataract surgery, which includes:
Removal of the cataract
Monofocal lens implants
One set of prescription eyeglasses or contact lenses following surgery
The remaining 20% is the responsibility of the patient after the deductible is met.
Out-of-Pocket Expenses for Cataract Surgery
Out-of-pocket expenses for cataract surgery are costs that aren't covered by Medicare or private insurances. The patient is responsible for these expenses because the insurance carrier does not consider the products and procedures that aren't part of the standard cataract surgery, as medically necessary.
For example, using monofocal implants during cataract surgery is considered a standard of care because your natural lens is removed during the procedure and needs to be replaced with an artificial lens to restore your eyesight. A monofocal IOL will significantly improve your distance vision, however, you would need reading glasses following your procedure for near vision. Furthermore, you will need prescription glasses to correct your astigmatism following surgery, if you had astigmatism before your surgery – unless you opt for an additional procedure called limbal relaxing incisions (LRI).
In most cases, choosing a premium IOL to correct astigmatism may improve your satisfaction with your vision following surgery and thus, may be worth the added cost.
The results of cataract surgery vary from person to person. Therefore, ask for a detailed description of the costs involved from your eye doctor's billing coordinator. There are two major costs associated with cataract surgery: the facility's fee and the surgeon's fee. Both fees are influenced by whether you choose a basic cataract surgery or an advanced cataract surgery, consisting of premium products and procedures.
Get a Consultation
Schedule a consultation with a surgeon to get an estimate for your unique requirements.
You can also visit Medicare.gov to learn more about your coverage options or speak with a representative by calling 1-800-MEDICARE. Many surgeons also offer financing plans to make out-of-pocket expenses more affordable to patients. Moreover, the surgeon's business staff will be able to help you understand what will be covered by Medicare and what will not be covered based on the treatment options you choose.